Name: SedgysMiniMe Rodger
Breed: F1 Biewdle (Biewer Terrier x Toy Poodle)
Colours: Black Abstract
DOB: 15/05/2022
Gender: Male

Expected Adult Weight: 3 -4kg
Status: SOLD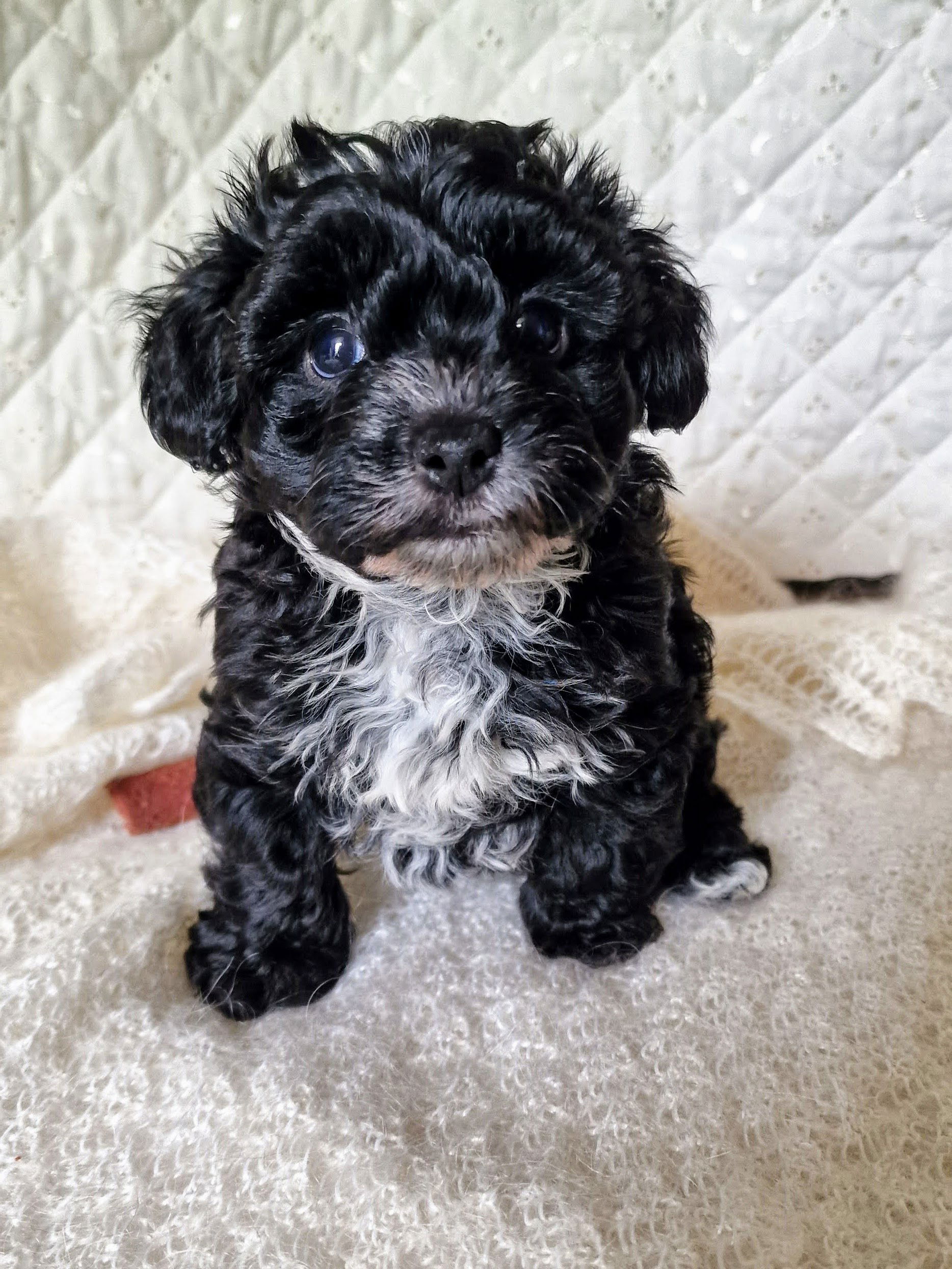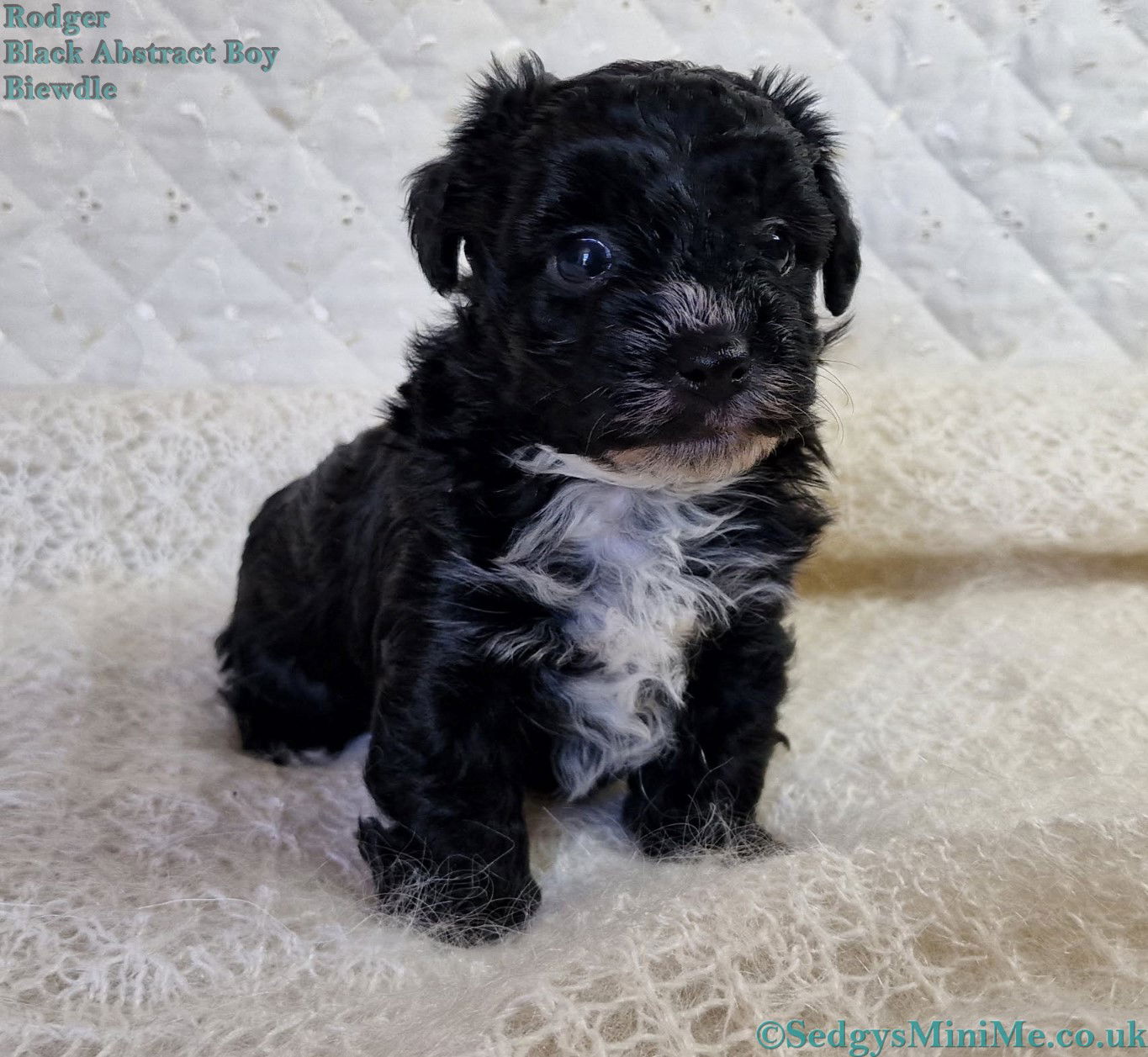 Rodger

(scroll down to see how the current pups will look as adults)
Mum is Lexi (Apricot Toy Poodle)
Dad is Denzil (Black Biewer Terrier)
Both parents owned & bred by me, Toy Poodle mum is DNA health tested hereditary Clear for PRA-Prcd & vWD Type 1
Pups will be
Fully Vaccinated before leaving me
Vet health checked twice
Microchipped
Insured for the first month with Petplan & Agria
Wormed properly from 3 weeks of age
Flea/Ear Mite protected with Veterinary prescribed products
Comprehensive Puppy Pack (Veterinary signed vaccination card, microchip transfer documents, insurance documents, Personalised Worming and Flea Protection Records, Personalised Diet sheet, Advice Sheets, Food Vouchers, Sealed bag of dry food, Food Puppy Pack, wet food pouches, blanket with scent of mother and siblings, favorite toy, and a few other extras
So, what will these Biewdles look like when they are older? Below are some pics of my previous Biewdle pups. They will be a very small dog (approx 3.5-4kg) and will have a non moulting coat. They will look like a Toy poodle but with a shorter, more rounded muzzle, and will have a curly coat, but not quite as curly as a toy poodle. They will be a great companion for allergy/asthma sufferers as both the Toy poodle and the Biewer Terrier are considered to be hypoallergenic. They will require regular brushing, bathing and trips to the groomer for clipping to keep their coat tidy and mat free (just like both of their parent breeds).

Why did I mix the Toy Poodle with the Biewer Terrier? I have taken the Biewer Terrier, who has an amazing zest for life, and who loves absolutely everybody and anybody that they meet, who are exceptionally sociable, happy, friendly, confident, energetic little dogs who just love to be alive, along with the Toy Poodle who is an exceptionally intelligent, loyal little dog who adores their owner, and who is slightly more "grounded" than the Biewer Terrier. And between the two breeds, I have ethically created a more diverse mix of dog who has a love for people of all ages, intelligence for ease of training, a coat which is suitable for allergy sufferers and which has a genetic health pool of hybrid vigour. The two breeds match in terms of size and weight, both have non-shedding coats and both have beautiful natures. The Biewdle will be your loyal, intelligent, happy, sociable little companion who loves life and will be the perfect addition to a young families' household right through to single retired owners. They would be perfect Therapy dogs and are small and easy to maintain and transport and who also love walks and family days out etc...
Here are some pics and a little video of one of my previous Biewdle pups for you to see.......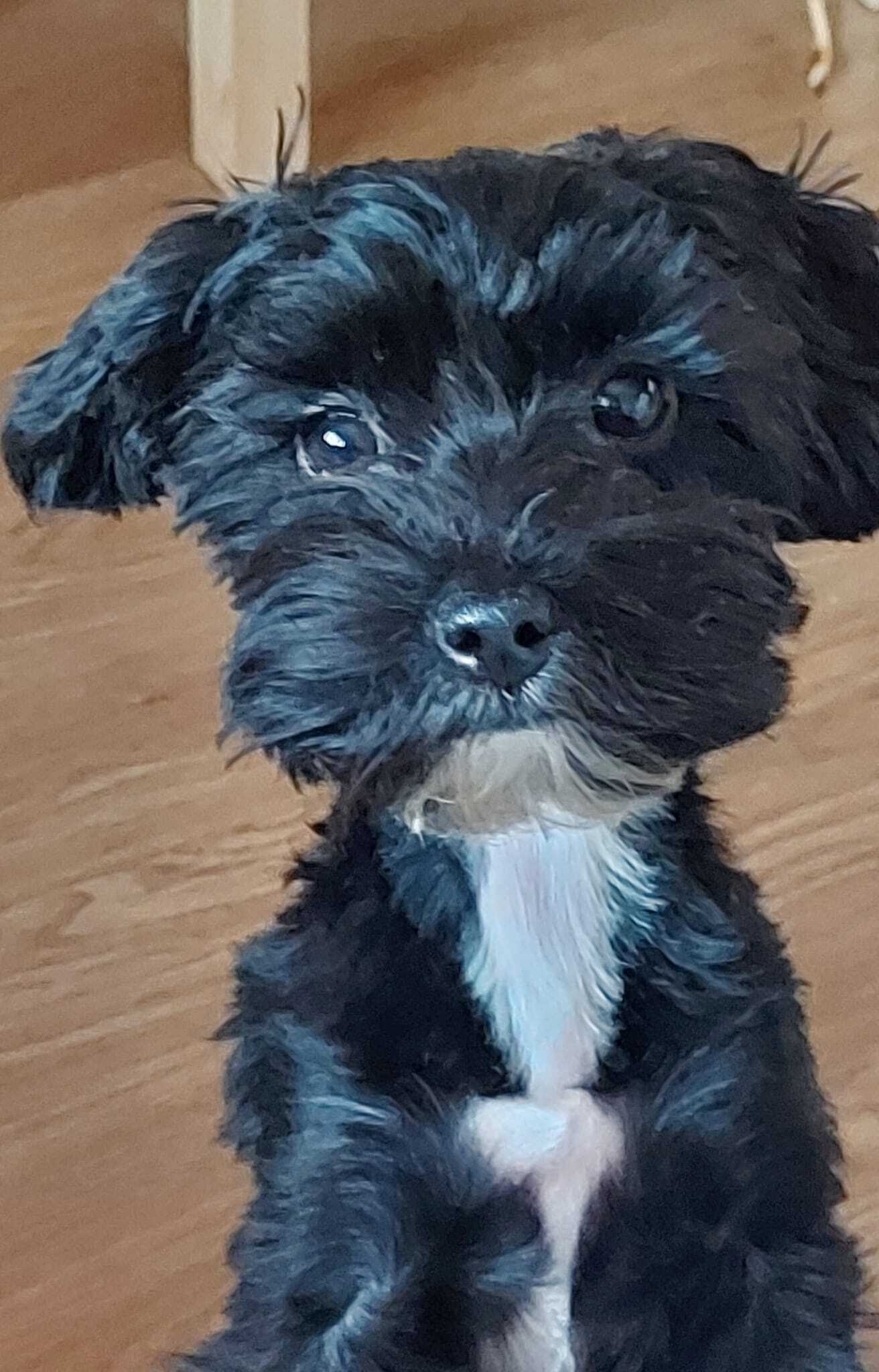 Pip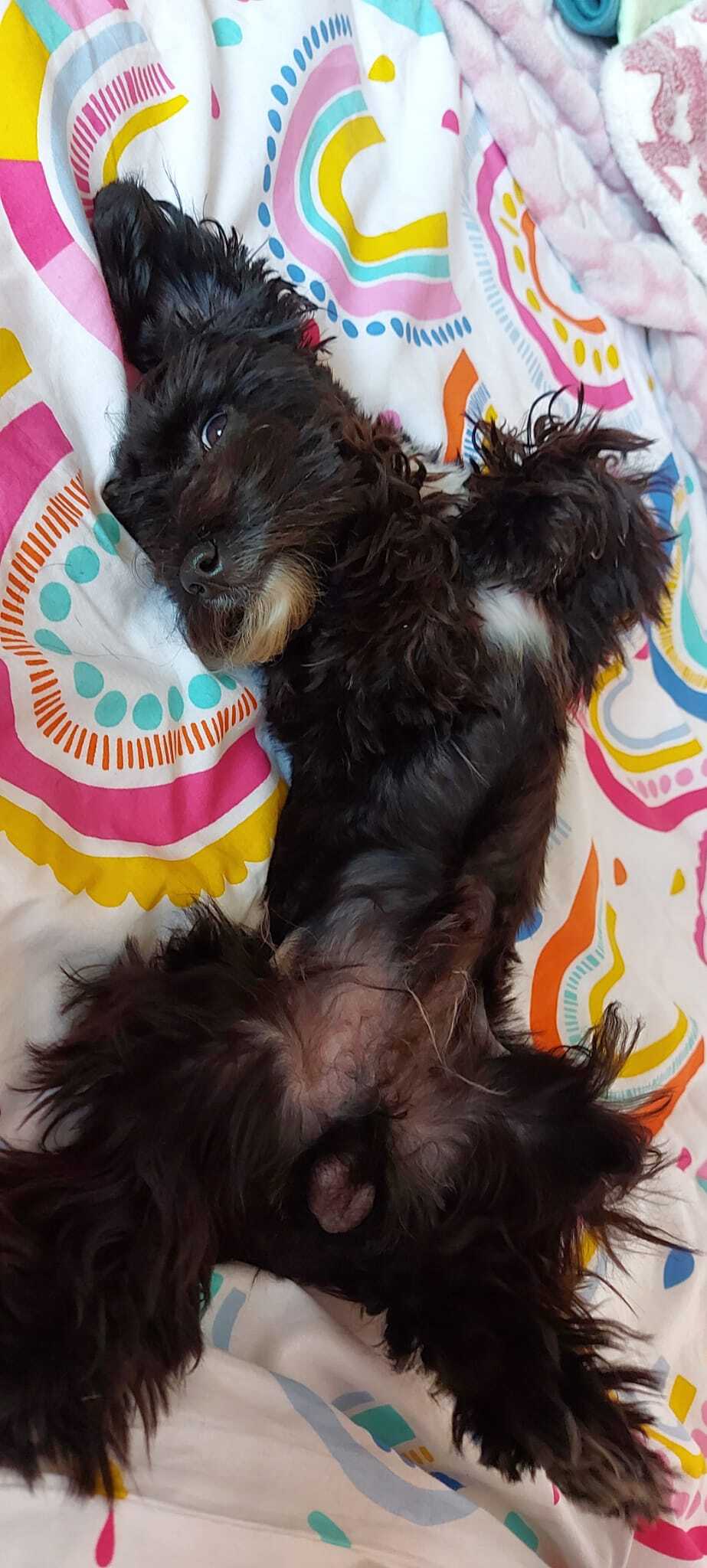 Pip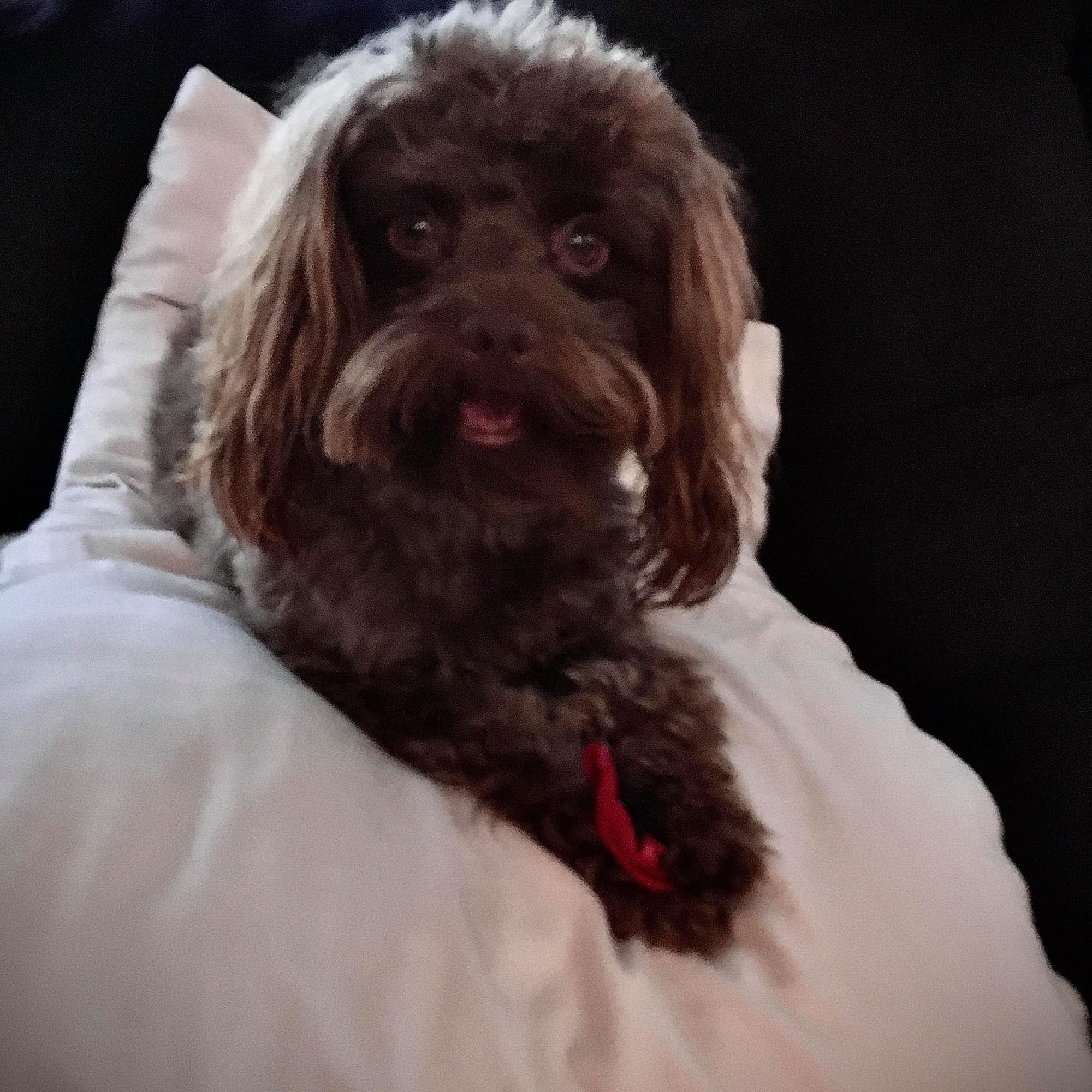 Ted