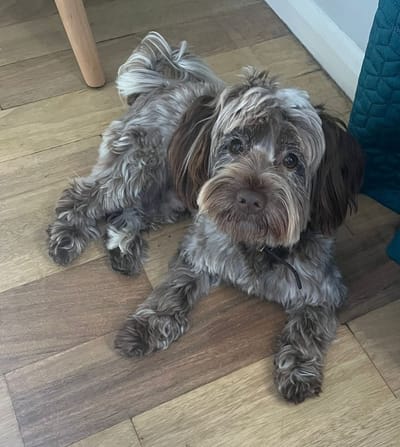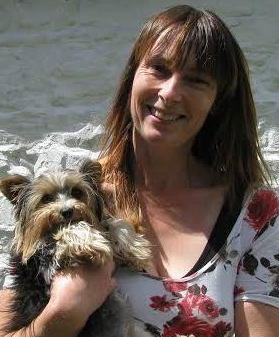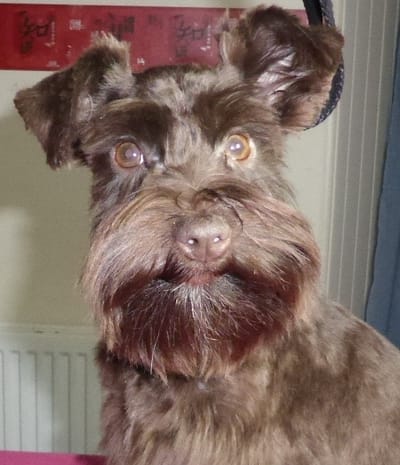 My name is Jan, I am a Fully Qualified, Professional Licensed Dog Breeder with over 20 years dog breeding experience and I am also a Licensed Microchip Implanter.

In June 2022 I became one of the very first Qualified Dog Breeders in the UK studying on the VERY FIRST and ONLY accredited, Ofqual regulated, Level 3 Certificate in Dog Breeding, Litter Socialisation & Welfare. This is a ground-breaking, first ever nationally accredited dog breeding course that has been championed by animal welfare professionals as a step towards creating a world where dog breeding is undertaken in an educated, professional and ethical way. I may have been breeding for over 20 years, but nobody knows everything, every day is a learning day, so when I heard that there was a qualification now available, I jumped at the chance to study for it. it was extremely hard work, lots of late nights studying into the very early hours each night, to fit it all in around my dogs and pups, I was exhausted but it paid off as I passed with flying colours and now my Certificate takes pride of place in my puppy reception room for all to see.

My Priority is Health & Temperament for the Perfect Family Pet.

All of my pups are conceived, whelped & reared within my home, without exception, and with 24/7 care and full veterinary support.

I keep Miniature Schnauzers, Toy Poodles & Biewer Terriers
I breed Miniature Schnauzers, Toy Poodles, Toy Schnoodles, Biewer Terriers, Biewdles, Boozers and Biechi.
I breed Toy Breed Dogs which are considered to be Hypoallergenic. I know through my own personal fight with animal allergies, that a dog's coat has to be right for me and my allergies before I can contemplate having the breed in my house and my life. it really does restrict somebody to the number of breeds of dog that you can consider owning. There really are not that many breeds available which do not produce allergy symptoms to the inflicted. The true breeds that I keep are relatively good for me, my allergies are not at all affected by my Biewer Terriers or my Toy Poodles, and I can live with my Min Schnauzers as the majority of them have a soft coat (from my USA imported lines) as opposed to my UK breed lines who have a more harsh, wirey type coat which can affect me when I am grooming them. By picking out the best of each breed and combining them for hybrid vigour, I can also produce a different breed for allergy sufferers, giving them not only more choice in the breed department, but also a dog that is healthy and full of life, and goes on to become an absolute perfect companion.